Just had a chance to see the Philips OLED+908 which is the latest high end OLED TV announced by Philips as part of a new range and uses LG Display's new next generation OLED panel which includes Micro Lens Array technology to improve brightness as well as a brightness boost algorithm named META.
We already knew about these parts of OLED screens, partly because we've already seen the technology in the Panasonic MZ2000 and unofficially in the LG G3 OLED. (I say "unofficially" because it is actually an open secret, but LG Electronics will not confirm in the protocol that they use this panel in the G3. However, it is the only thing that makes logical and technical sense, and I have spoken to people in the industry who are sure it is).
However, no one mentioned to me until I spoke to Philips that there was a third part of the new next generation OLED panel – and seeing it in action really blew my mind when checking out the new TV.
The third part is a new polarizer known as "Vanta Black" that makes huge difference in the reflectivity of the TV. Compared to the Philips OLED + 907, which appeared on the market at the end of 2022, the reflections on the new panel seem to me about half as bright.
There seems to be an even more dramatic drop in reflectivity as it gets darker – at one point I went from light to shadow looking at my reflection and completely disappeared. It's not just that I went dark – I couldn't see myself at all.
This was achieved without the use of a matte finish or other techniques that tend to reduce brightness. In fact, as mentioned above, the brightness has been improved in a way that is immediately visible.
Whites pop a lot more with the Philips OLED+908, even compared to the Philips OLED+907 which is now available and uses the most advanced OLED panel available last year. It's the same with colors – they are more vivid and more realistic at the same time (although the new Philips TV also has a new processor, which may contribute to this).
This means you get double the brightness with the new OLED panels – they deliver objectively brighter images with higher light output, but also subjectively brighter photos because in a bright room the image will be less blurred by reflections.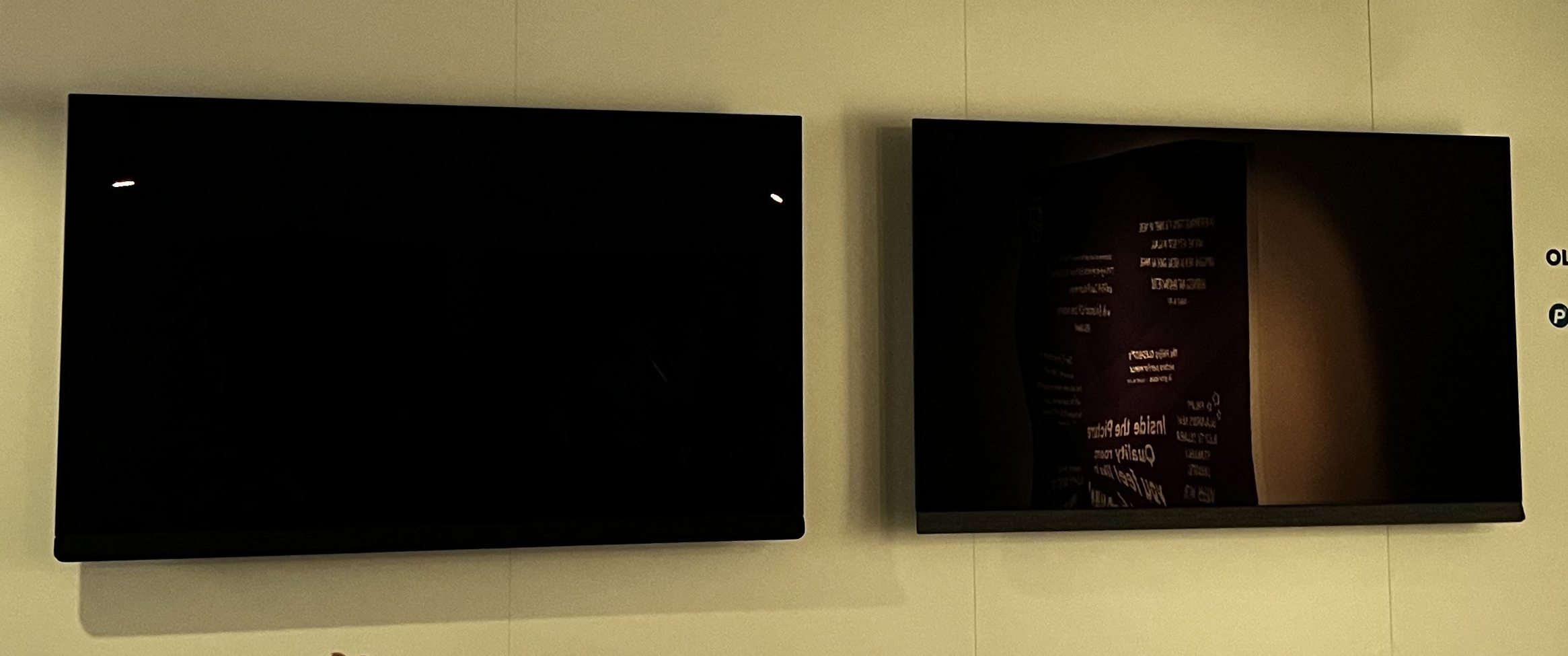 The relatively low brightness of OLED compared to Full Array LED (before) or mini-LED (now) was an Achilles heel if you want to watch in bright rooms – whether you're wearing a lot of lights that can be reflected in it or because you watch during the day. While we are happy to rank OLED among the best TVs, they do have this caveat.
What I've seen with the Philips OLED+ 908 could be a game-changer here, and as I mentioned above, the technology isn't unique to Philips; it's in the Panasonic MZ2000, it's in the LG G3, and it could appear in many other TVs.
But that's not immediately likely as being a new high-end OLED panel means it's more expensive. You won't find this tech in the more affordable LG C3 – but after a short time with it, I'd love to see it in more of the best OLED TVs.
Hopefully next year, even if LG Display (which is the only manufacturer of this kind of OLED TV) can't make the high-brightness technology cheap enough to work in cheaper TVs, it will still introduce this new polarizer to its cheaper panels.
When I tried out the LG C3 at CES, I noticed that it looked barely distinguishable from the currently available LG C2. If this anti-glare technology could be added to mid-range OLEDs, they would get a great improvement in image quality, even if their own brightness does not change.
With Samsung's QD-OLED technology racing after regular OLEDs, it's exactly the kind of innovation that older technology needs to survive – but it will need to become more accessible.